This Sunday, December 3 marks the 3-months mark until our Walk for the Animals. Eek! Where has time gone?
If you're like us, you've probably just experienced a slight shiver of anxiety thinking, "I only have 3 months to go and I still have so much more to fundraise to hit my goal."
We're right there with you.
But, there's good news. Did you know that nearly 30% of all charitable giving occurs during the month of December? 'Tis the most wonderful time of the year… to raise money.
However, we understand that simply asking for money can be difficult, so here are 13 Fun, Festive Fundraising ideas that you can use to help garner support and ask for donations.
1. Gingerbread House Contest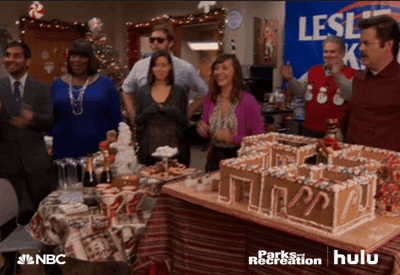 This is great for families of all ages. Set up long tables with all of the necessary items, and have teams of two compete to construct the most creative house in a set period of time. Or you can opt for speed and see what hilarious constructions your contestants come up with!
2. Ice-skating Day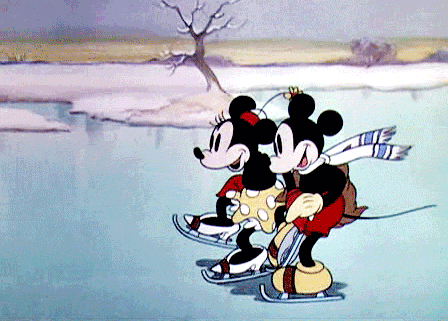 Winter fundraising ideas can come from family-oriented events like ice-skating parties. Invite all of your friends to come to the local ice-skating rink and either charge for entry to the event or collect donations.
3. Eating Contest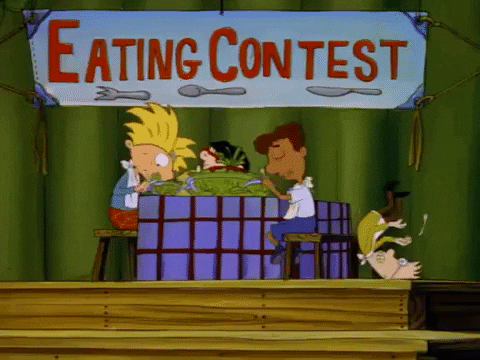 Pie, chili, sugar cookies… there are plenty of winter snacks you might ask people to consume in exchange for some serious bragging rights. Ask contest participants to recruit pledges for each snack they consume, and gather the rest of your community to watch the fun.
4. Cheesecake Contest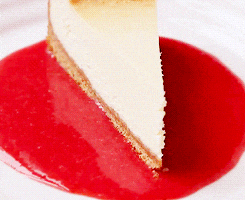 Like the "Eating Contest" above, charge for entry to the contest and ask participants to submit their favorite recipe. There are countless ways to make cheesecake! You can even host the event at your office. This is a perfect opportunity to casually meet with your supporters, learn more about them, and provide details about your cause.
5. Holiday Lights Tour

This is a great idea for close-knit neighborhoods! If your block likes to put up holiday lights every year, why not throw a block party or lights tour? Charge per ticket, rent horse-drawn wagons, cover them with jingle bells, and serve cocoa onboard as your guests take in an evening display of holiday cheer.
6. Caroling for Donations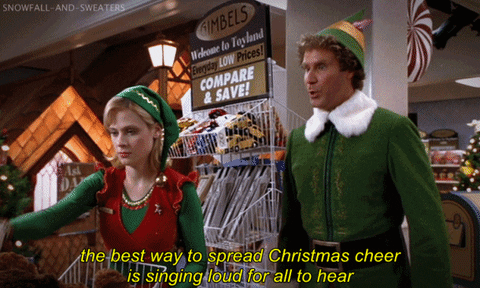 According to Buddy the elf, the best way to spread Christmas cheer is singing loud for all to hear. Gather your team for some caroling and go door-to-door to collect donations. Bring flyers with you that include a QR code to your online fundraising page so people can easily connect with you online after they meet you in person.
7. Photos With Santa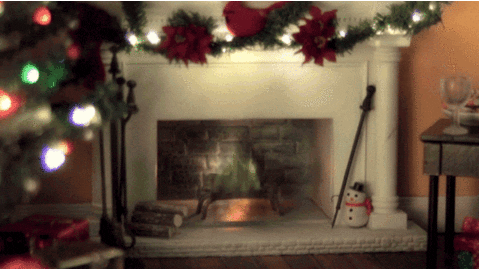 Use a public space in your neighborhood or town to arrange a meet-and-greet with Mr. Claus and his elves. If you have a photography-savvy friend, you can recruit their talents and charge for each photo taken. You can either print the images on the spot or arrange to send by email.
8. Christmas Tree Disposal Service

Great idea for families with older kids! Rent a truck and offer to pick up old Christmas trees at the end of the season in exchange for donations. Confirm where you can take the trees that are ready for disposal. Some cities have locations for mulching the trees so they can be reused in some fashion.
9. Gift Wrapping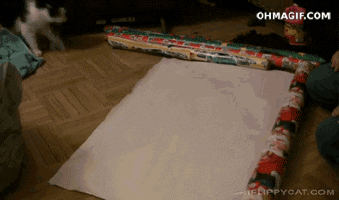 We all know someone who can wrap presents and have them look like Pinterest miracles. Unfortunately, some of us are not as blessed with gift-wrapping talents. Send out an email to your HOA or send flyers door-to-door, set up a time and a meeting place, and wrap presents in exchange for donations.
10. Ugly Sweater Party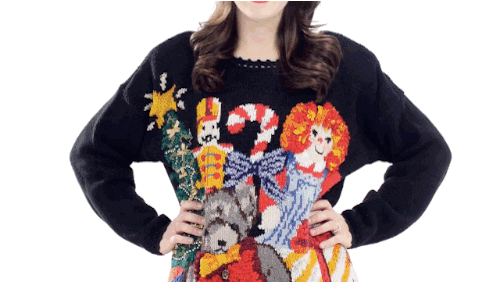 We are just loving all of the obnoxious holiday sweater options nowadays, and an ugly sweater party is an easy way to throw a themed winter fundraising idea! Rent out space at a local bar or restaurant and sell tickets, or invite guests to your house for libations and holiday snacks.
11. Christmas Movie Night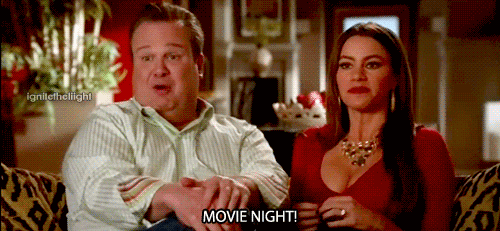 Who doesn't love a classic holiday film? National Lampoon's Christmas Vacation, Elf, Home Alone, Rudolph the Red-Nosed Reindeer— there's no shortage of holiday classics to use for a winter screening. Partner with a local movie theater or venue with space for a projector and sell tickets to a holiday movie marathon.
12. Yule-tide Concert

Ask local musicians to put together a set of holiday songs and rent out a local bar or venue. You can sell tickets to the event and even ask participating bands to create team fundraising pages. Then, they can compete to raise the most funds for your cause from their fans.
13. New Year's Eve Cocktail Event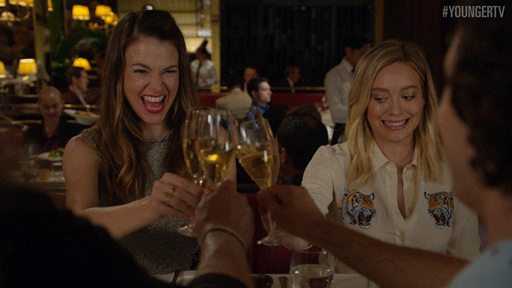 Eggnog, hot chocolate, mulled cider and wine—need we say more? Invite your animal-loving friends to dress to impress (maybe dress up their pets, too!) and fundraise for entry to your event. Motivate fundraisers with prizes!
---
Please join us for the 28th annual Walk for the Animals, a 1.25-mile walk around beautiful Downtown Fort Lauderdale on Saturday, March 3, 2018. The Walk for the Animals is the largest annual fundraiser hosted by the Humane Society of Broward County.
View Event Info