This one is a tear-jerker. Just prepare yourselves. Our hearts are so full and warm. Thank you, Colleen, for sharing this amazing Shelter Success Story.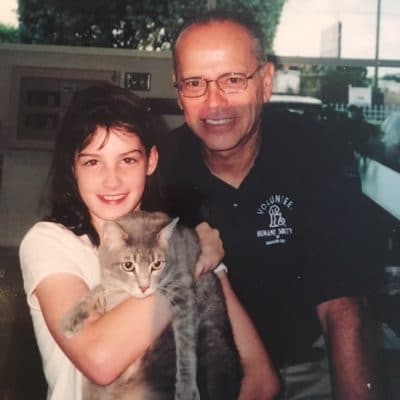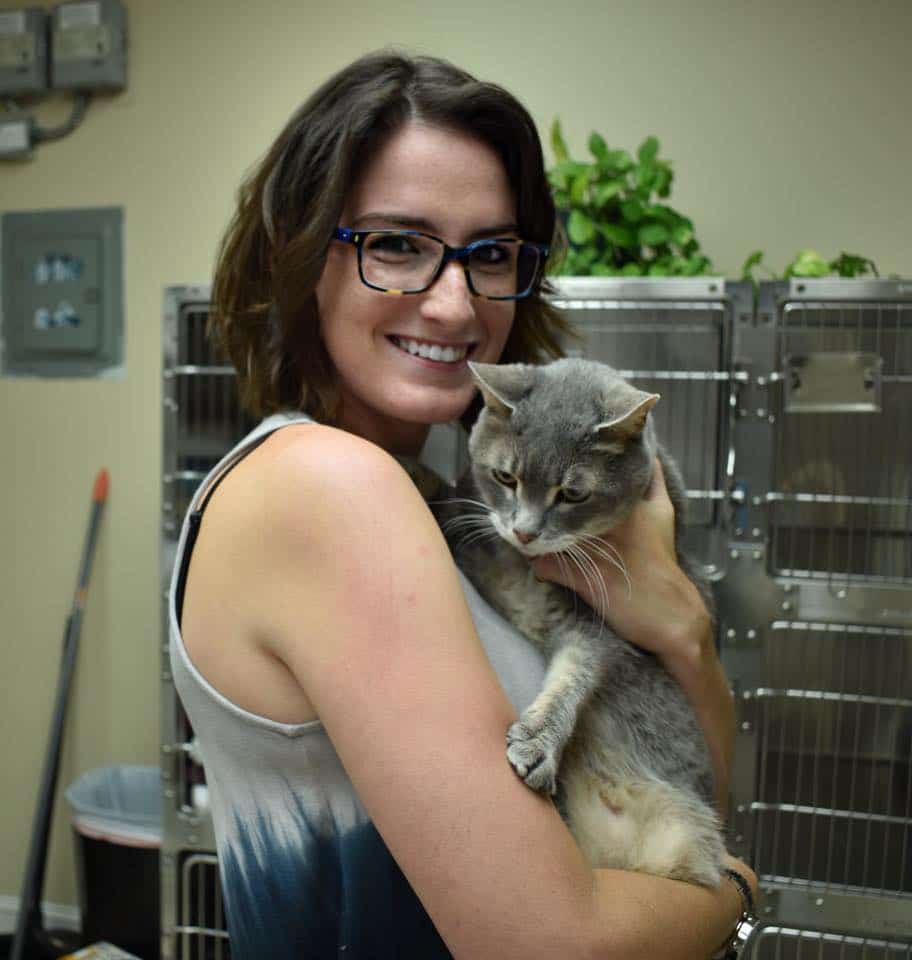 Do you have a shelter success story of your own? Please click here or you can email us at [email protected] with the subject line "Shelter Success Story."
"When I was 7 years old, my mom and I visited Humane Broward after losing our previous shelter cat, Gizmo. As soon as I saw Lily, I knew she was the one. We picked her up that very day and took her home. Lily was immediately comfortable showing affection towards us. I remember my mom thinking there was something wrong with her. "She won't stop licking me," she whined. Of course, we kept her anyway, because we had already fallen in love.
I grew up with Lily sharing my pillow every night. When I was away from home for vacation or school, I often found it difficult to fall asleep without hearing her soft purr in my ear. She became my best friend and a constant in my life.
Many years later, my mom dropped me off at college for the first time and returned home to an empty nest. She sat at the kitchen table, buried her face in her hands, and began to cry. Suddenly, she felt a warm raspy tongue flick across her cheek as Lily began to lick her tears away. I think this was a moment of deep emotional bonding for both of them, as Lily never really came across as a particularly emotionally-intuitive animal before this point in their relationship. It helped them grow closer and move on to this next big step in our lives.
Lily has moved through three houses, outlived two dogs and will always be our number one girl. By our records, she's over 20 years old, but time hasn't aged her. She still incessantly licks us with her raspy tongue and my mom still complains about it. She still plays with her toys every morning and puts the 70 lb dog in his place with a swift smack of a tiny, but fierce, paw. I'm 24 years old now and halfway through veterinary school. I know in my brain that her number will be up soon, but in my heart I refuse to believe this tiny, plucky cat won't always be around.
People say that our pets are only with us for a short time, but in that period, they make our lives whole. To me, Lily has not just been a part of my life, she has been my whole life, or at least as far back as I can remember. I'm grateful for every second I have spent with Lily and I'm looking forward to making more memories in our future.
-Colleen M."