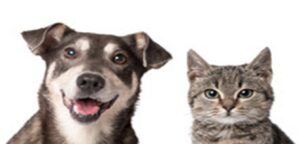 Owned Cats and Dogs
Spaying or neutering your pet early helps reduce pet overpopulation and provides a number of health benefits. To be eligible for spay/neuter surgery, kittens must be at least 2 pounds or 8 weeks of age. Dogs must be between 10 weeks and 7 years of age.
Free Roaming Cats
Spaying or neutering Free-Roaming or community cats and returning them to their outdoor home is a humane and effective way to reduce the Free-Roaming cat population over time. These cats will receive an ear notch in order to identify that they have been spayed/neutered.
Serving our Community
In an effort to better serve our community, these services are available to Broward County residents only.
(proof of residency will be required at the time of your appointment-State of Florida Drivers license/ID, cable, electric or utility bills are the only acceptable forms of proof)
(The Humane Society of Broward County reserves the right to refuse any of these services if proof of residency is not shown, or if the pet is not deemed suitable for surgery)