Partnership for Animals: HSBC and VCA Animal Hospitals
A groundbreaking partnership has been established between the Humane Society of Broward County and Veterinary Centers of America (VCA), a network of over 320 animal hospitals nationwide. The association kicked off in December of 2002.
The VCA hospitals in South Florida have partnered to provide assistance to the Humane Society in a number of ways. Most importantly, a new HSBC adopter will now receive a $250 credit to a local VCA hospital for the first 14 days after adoption for a post-adoption check-up. (VCA veterinarians will treat the animals for the following: colds or coughs; de-worming; common skin problems; urinary tract problems; and vomiting and diarrhea, excluding Parvo virus. Also, post-surgery suture removal is now done at VCA locations.) If for some reason the animal needs to be hospitalized at that time, it will be done at a VCA hospital.
The Humane Society looks forward to a highly beneficial, long-term relationship with VCA. This partnership will allow us to help a larger number of homeless animals while offering quality care even after adoption. We're grateful to VCA for coming on board.
VCA locations in South Florida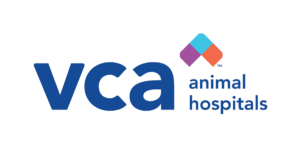 VCA Aventura Animal Hospital and Pet Resort
19101 Biscayne Blvd.
305.933.3647
VCA Spanish River Animal Hospital
180 West Spanish River Blvd.
561.368.0583
VCA Boca Greens
19357 State Road 7
561.482.6308
VCA Boca Del Mar Animal Hospital
7076 Beracasa Way
561.395.4668
VCA Hillsboro Animal Hospital
4181 West Hillsboro Blvd.
954.428.5599
VCA Wiles Road Animal Hospital
7460 Wiles Road
954.752.1879
VCA Coral Springs Pet Resort and Medical Center
11555 West Sample Road
954.341.4123
VCA Rock Creek Animal Hospital
9399 Sheridan Street
954.433.8188
VCA Imperial Point Animal Hospital
1574 E. Commercial Blvd.
954.771.0156
VCA Simmons Animal Hospital
4975 Lake Worth Road
561.439.3220
Open 24 hours
VCA Hollywood Animal Hospital
2864 Hollywood Blvd. Hollywood, FL 33020
954.920.3556
Open 24 hours
VCA Stirling Square Animal Hospital 
3000 Stirling Road, Suite 132 
954.963.5300
VCA Promenade Animal Hospital
4424 N. University Drive
954.748.9600
VCA Cabrera Animal Hospital
6390 S.W. 8th Street
305.261.2374
VCA Brickell Animal Hospital
130 S.W. 8th Street
305.235.7387
VCA Knowles Central Animal Hospital
1000 N.W. 27th Ave.
305.649.1234
VCA South Dade Animal Hospital
6380 South Dixie Highway
305.661.2573
VCA Knowles Snapper Creek Animal Hospital
9933 Sunset Drive
305.279.2323
VCA Silver Lakes Animal Hospital
17780 SW 2nd Street
954.441.1001
VCA Pines West Animal Hospital
18419 Pines Blvd.
954.430.5353
VCA Central Park Animal Hospital
10131 Cleary Blvd.
954.474.1400
VCA Indian Trace Animal Hospital
1420 North Park Drive
954.384.7147
VCA Palm Beach Veterinary Specialists
3884 Forest Hill Blvd.
561.434.5700
1-800-VCAPETS