Donate Pet Supplies to our shelter friends!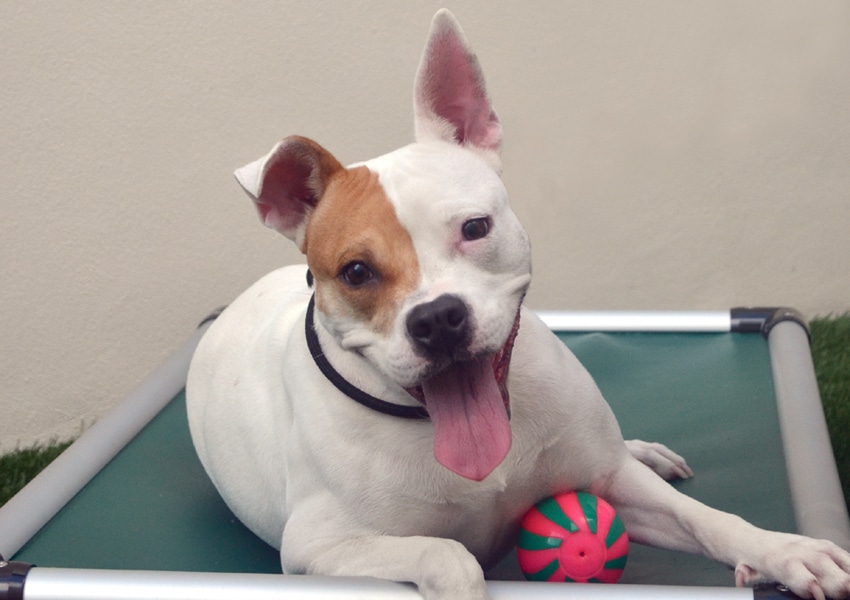 Please…I would like a warm bed while I am waiting for my forever home. The floor here at the shelter is cold and a Kuranda bed would enable me to have a warm, elevated bed to lie on during cold nights. Some of my friends already have beds donated, but, I don't have one yet.
Donated beds are at a special wholesale price and will be shipped directly to us. If you would prefer to make a donation toward the purchase price of a Kuranda bed, please send your check for any amount to us and write "dog bed" on it. We'll see that your donation is used for a new bed for one of our dogs.
Click here to donate a bed for me or call 800-752-5308.
Adopt-a-Cat "Scratch 'n Bits"
The shelter environment can be extremely stressful to cats awaiting a forever home – imagine living in a small cage, in an unfamiliar place. Scratching not only helps alleviate stress and boredom, but it also allows cats to stretch their muscles, keep their claws honed and healthy, and mark their territory both visually and through scent – all basic instinctual needs.
Imperial Cat wants to help, which is why they have developed Scratch 'n Bits, a line of low-cost, high quality scratching pads for use in animal shelters. Scratch 'n Bits are designed to fit within the small space of a shelter cage and many feature cute designs and "Adopt Me" labels to encourage potential adopters to take home a "friendly," "sweet" and "loyal" kitty.
To place an order for the kitties, visit: imperialcat.com/adoptacat.php You'll need to have the shelter's address handy when you place an order so here it is, HSBC, 2070 Griffin Rd., Fort Lauderdale, FL 33312.
For questions please call Kristie at 501.354.8466 or email [email protected]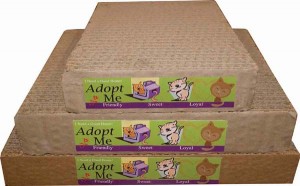 Want to help provide toys, treats and other enrichment items for the homeless animals at the Humane Society of Broward County? Click here to view our Amazon wishlist and help give a treat to an animal in need!