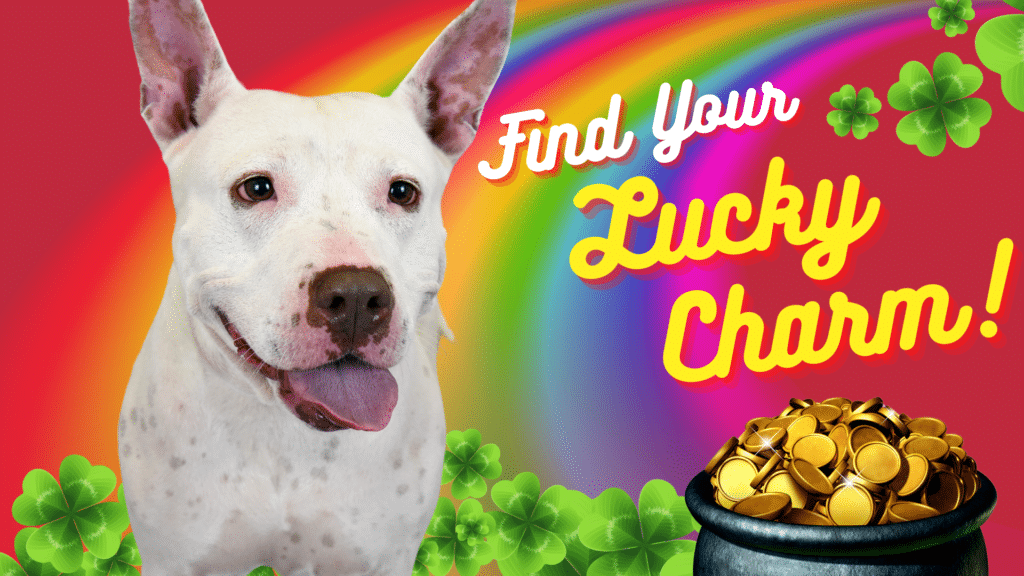 The Humane Society of Broward County, wants you to find your "Furry Lucky Charm" from March 17th – March 20th at the adoption center. Select pets will have adoption fees of $17, while others have had their fees sponsored. So, you'll get a lot of love for a little green! The regular fee for dogs over six months is $150 and felines $40.
There are some amazing dogs and cats waiting to go home with you. For instance, "Sheba" came to the shelter with newborn pups and now that all her babies have been adopted, Sheba has been waiting over two months for the chance to go home. She is sweet, loves water, is comical, happy and loves everyone she meets!
Puppies and kittens get adopted very quickly, but there are many wonderful adult dogs and cats that are often over-looked. You may not find a pot of gold, but you'll find an even better treasure when you adopt your new best friend at the Humane Society of Broward County. Pets can help lower your blood pressure and be great stress relievers, so now might be a great time to visit.
All pets are spayed or neutered before going home and micro-chipped. In addition they receive preliminary vaccinations, a 14-day limited health care plan courtesy of VCA Animal Hospitals, dogs over seven months are tested for heartworm, and cats are feline leukemia tested.
The HSBC is conveniently located at 2070 Griffin Road, just a block west of I-95. Adoption hours are Monday – Saturday 11 a.m. – 6:30 p.m. and Sunday 11 a.m. – 5:30 p.m. Please fill out the pre-adoption application on the website prior to visiting at www.humanebroward.com or call 954-989-3977 ext 6.
The Humane Society of Broward County is a private, non-profit organization supported by donations from people and companies who want to help us help the animals. The shelter receives no government funding and is not affiliated with any local or national organization with a similar name.