This month is pet cancer awareness month – did you know that 1 in 4 dogs will get cancer? Half of these are over 10 years old. Cancer is the leading cause of death in our pets, and while many cancers are grave, I thought I would tell you the story of Princess, who got a happy ending.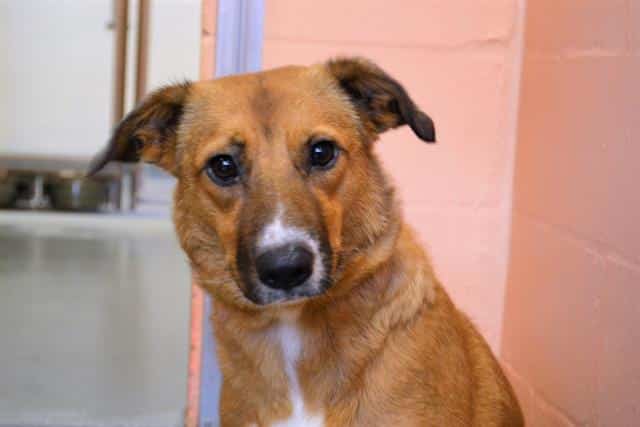 Princess was a young female dog that was brought to our shelter. On physical exam, it was noted that she had an unusual mass growing that could not be easily removed surgically. A biopsy proved the mass to be cancerous.
Luckily, Princess had one of the only forms of cancer that are 100% treatable with chemotherapy.
Princess was placed in our medical foster program with a loving family. By going into foster, we could ensure that Princess was closely supervised, and she wouldn't have to spend the 8-10 weeks of treatment in the shelter.
We were also lucky enough to have grant with funds to treat her, so working with the specialists at Animal Cancer Care Clinics here in South Florida, we were able to have her go through multiple rounds of chemotherapy. It was amazing to watch the chemotherapy shrink the tumor rapidly. And Princess was a trooper – she was always so happy and playful at her recheck appointments. No one would have ever known that she was going through chemotherapy.
The happiest news of all was that the neighbors of her foster family fell in love with her – once she was deemed healthy, she was immediately adopted into her forever home.
As a vet, I know that not all cancer diagnoses end happily, so when they do, I consider it a win. For Princess not only were we able to catch the diagnosis, but we were also able to treat it, so for a shelter vet, this is a double win!