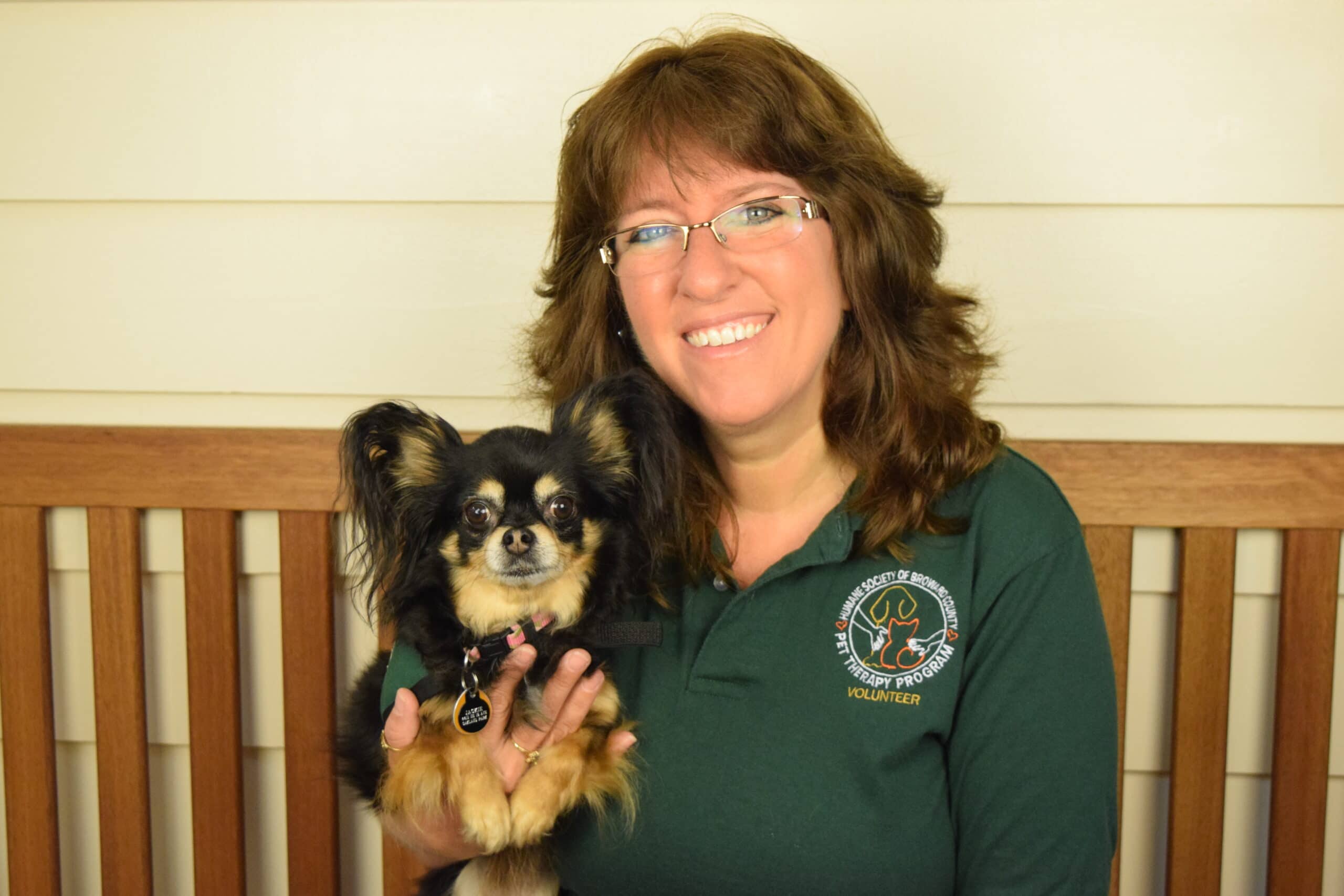 Welcome to our Animal Assisted Therapy Program!  We are delighted to have you and your pet join the largest therapy program in South Florida.  Animal Assisted Therapy (AAT) is a rewarding experience for you and your companion animal. Through this program, our AAT teams visit various facilities and organizations with their pets.
Provide weekly, bi-monthly or monthly visits to a variety of individuals with a certified therapy animal in a group or room-to-room setting.  Establish contact with individuals through basic "meet and greet" activities or working on specific goals with individuals under the supervision of a facility staff member..
Qualifications
Program Criteria
Eligible Species
Program Objectives
Qualifications
Please contact the Volunteer Department at 954-266-6814 to register for our Animal Assisted Therapy Program Orientation (without your animal). This class will teach you all about our Animal Assisted Therapy Program and what skill requirements both you and your animal must possess in order to be considered for our program.
Program Criteria
Eligible Species
Program Objectives