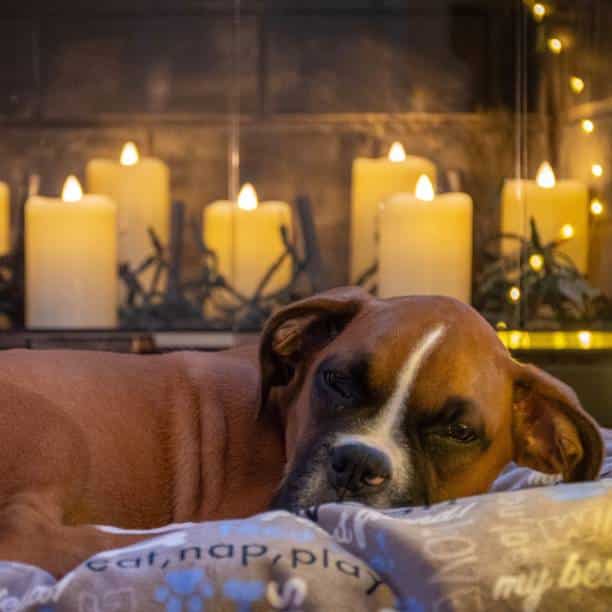 Many of us may love to light a cinnamon scented candle or have essential oils diffusing in our home. But are there safety considerations we should make when it comes to our pet's exposure? This article will review some basics for pet safety. For further information ASPCA Poison Control or your primary veterinarian are great sources to reach out to. If any negative side effects are noted in our pets after using a new fragrance, please discontinue use and reach out to a veterinary professional.
Essential Oils
Essential oils use can range from fragrance, repelling mosquitoes, holistic medicinal uses, etc. Not every essential oil is the same. Toxicity from the oils can depend on the type of oil and concentration of said oil. Examples of oils that are highly toxic for cats and dogs include (but are not limited to): clove, hyssop and wintergreen oils.
Cats, guinea pigs and hamsters groom themselves and may be at risk of oral ingestion. Birds are especially sensitive due to their unique respiratory system. Animals with medical issues that can affect metabolizing the oil (e.g. liver issues) or respiratory issues (e.g. asthma) may be especially sensitive to the effects. Symptoms from skin exposure may include: weakness, depression, low body temperature or collapse. Symptoms from oral exposure may include: vomiting, diarrhea and depression. If accidentally inhaled may cause aspiration pneumonia.
The ASPCA Poison Control does not recommend application of concentrated essential oils to pets. Do not use an essential oil diffuser with birds in the home. If using an essential oil diffuser around pets please try to keep in a location away from pets where it cannot be accessed.
Candles
Many candles contain essential oils for fragrance therefore safety guidelines are similar. Exposure effects are mainly respiratory and pet's that are prone to respiratory issues like asthma may be most sensitive. Symptoms of respiratory effects can include: coughing, sneezing, watery eyes, etc. If the candle wax were ingested gastrointestinal upset (vomiting/diarrhea) may occur. If using candles please use in a well-ventilated area in an out of reach location due to fire hazard.
Cynthia Rogers, DVM