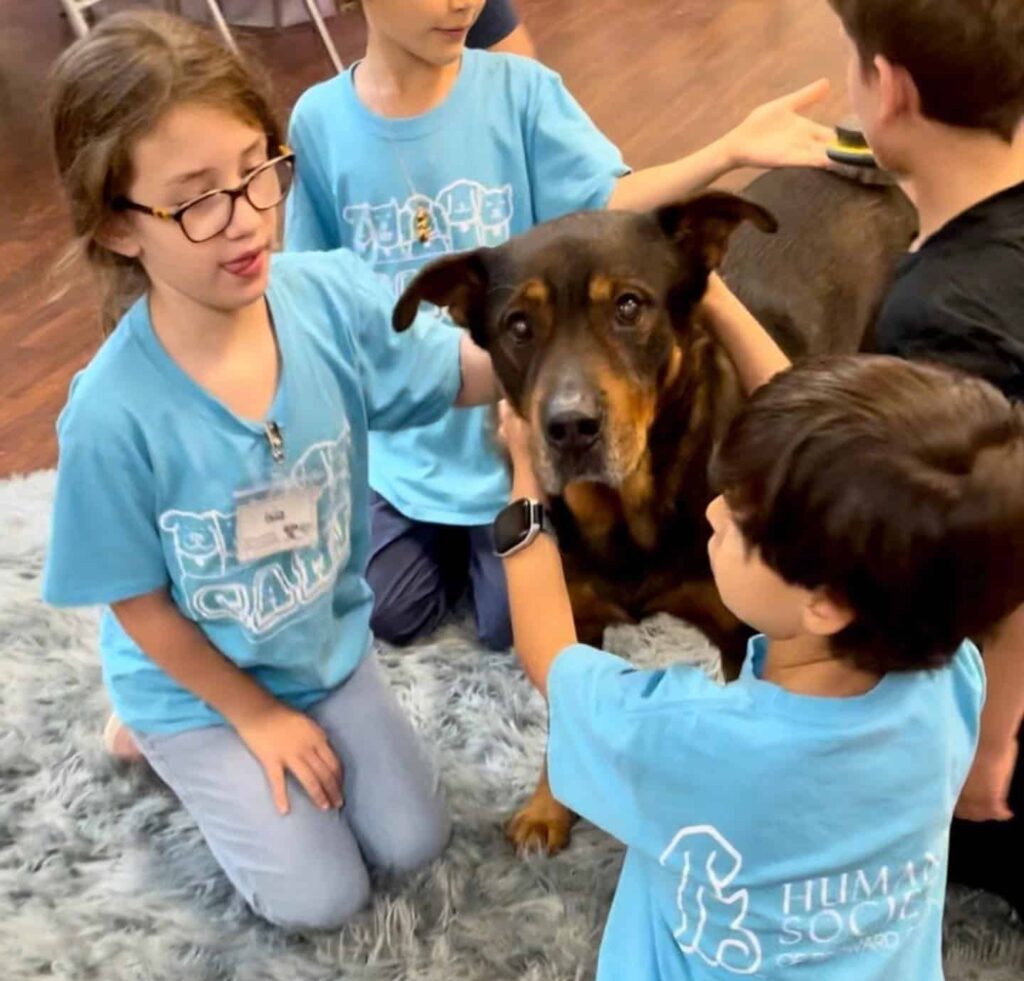 November 13th is World Kindness Day. In today's world, kindness matters more than ever.
The word "humane" as in Humane Society means being kind, compassionate and empathetic. Our Humane Education department strives to instill these character traits through our youth programs every day of the year. But during this day of kindness, we ask everyone to stop for a moment to consider the people and animals with whom we share the planet.
We are asking everyone young and old to do one additional act of kindness on this day, to help any person or animal. Here are some ideas for kindness to animals (whether it be your own pet, one who lives in nature or an animal at the shelter), but this list is infinite!
Do a collection drive for the homeless animals (our cats would love some cardboard scratchers and the dogs would love some chew bones!)
Put out a bird feeder especially for hummingbirds and goldfinches.
Cut out an extra play session for your pets at home.
Take your dog to the park or out for a pup-cup.
Spay or neuter that neighborhood kitty that keeps having babies.
Build your hamster a habitrail.
Make a green salad for your bunny or Guinea pig.
Do you have ideas of your own? One small act of kindness can be contagious so start so let's get going!
Caroline Crane
Vice President of Education