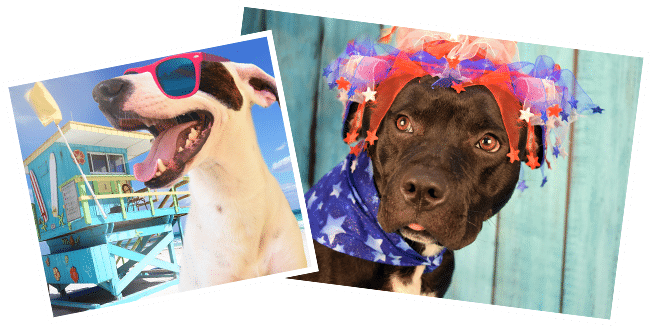 It's less than a week until Memorial Day, and if you're like us, you're probably already dreaming about that day off.
How are you planning on spending it? Are you hosting a barbecue? Going on a cruise? Spend the day poolside? Stopping by the park? No matter your holiday plans, if you plan on including your furry friend, there are some important safety tips to keep in mind. Before you officially slip into "holiday mode," make sure you properly prepare your pet!
Below are links to three articles that are quick reads jam-packed with helpful safety tips. We hope you find a lot of this advice to be common sense, but we hope you all find this helpful!
Oh, and remember… our shelter will be closed on Monday, May 29, 2017 for Memorial Day. We will resume normal business hours the following day.
Before You Celebrate Memorial Day
General Memorial Day safety tips to keep you and your furry friend having fun all day long!
Beat the Heat
Safety tips specific to avoiding and fighting heatstroke.
The Dog Days of Summer: Mosquitoes
Living in South Florida, mosquitoes are a big problem. Learn how to protect your pet from those annoying insects.