Earlier this year, Grace was adopted by Sarah and Michael. Her mom and dad report, "She is such a great dog! Usually you think rescue dogs are getting rescued when you adopt them, but it is Grace who blessed us so much more! She transformed our lives… I really appreciate Dolly's Dream for helping us to bring Grace into our lives… she has been such a blessing!"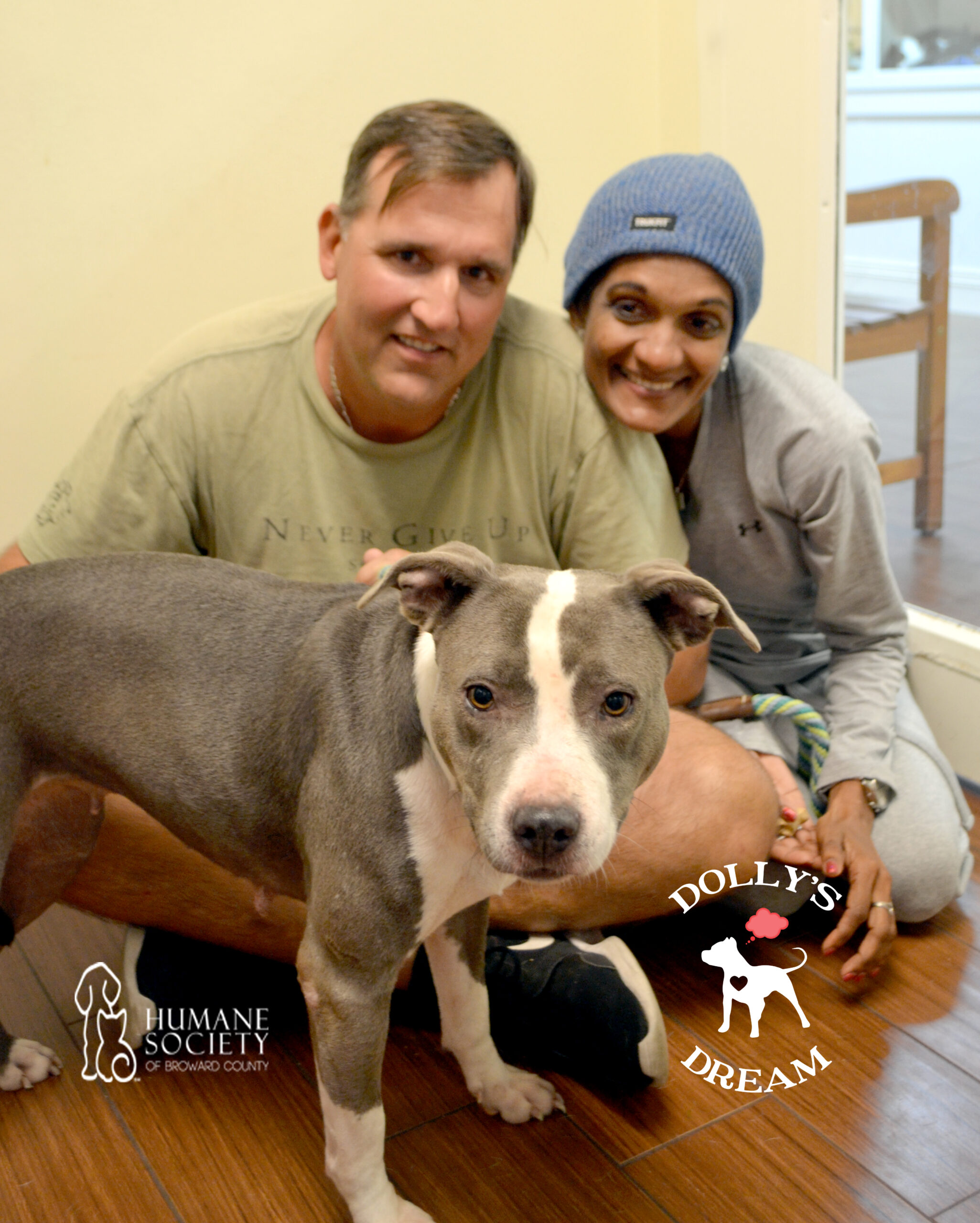 Daniella Jordan, Executive Director of the foundation that started Dolly's Dream told us, "We are so happy with the success of the program and we can't wait for it to keep on growing. Our goal is to dispel the myths and misconceptions that these amazing pit bull-type dogs have. That is why we now partner with 11 different humane societies throughout the state of Florida to get these sweet, loyal dogs adopted out of the shelter and into loving homes.
"We are overwhelmed with happiness to have given over 215 families the best gift in the world, a pit bull and best friend."
Dolly's Dream has made a huge difference for bully breed dogs throughout Florida. We will continue our endeavors to educate the public, and to place these wonderful dogs into the loving homes they so deserve.