We don't need to tell you all… but, of course, animals are a huge source of joy and laughter into our lives. But, they can also be a huge source of comfort during difficult times. Peggy passed along a story about her rescue dog was her source of peace during quite a difficult personal time.
Do you have a shelter success story of your own? Please click here or you can email us at i[email protected] with the subject line "Shelter Success Story."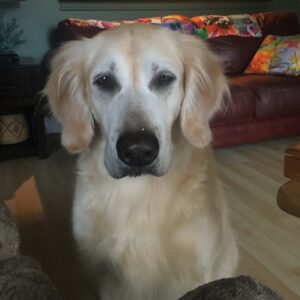 "Hello HSBC,
I adopted Riley from HSBC on 6/21/11. It had been a sad couple of months for me as I had lost my dog and then my mother. Riley has brought me so much joy. He's a sweet, gentle, good-natured boy who loves all creatures great and small. He loves going on walks and chewing on Nylabones. He's very smart and curious too. I can't imagine life without him.
Thank you!" – Peggy