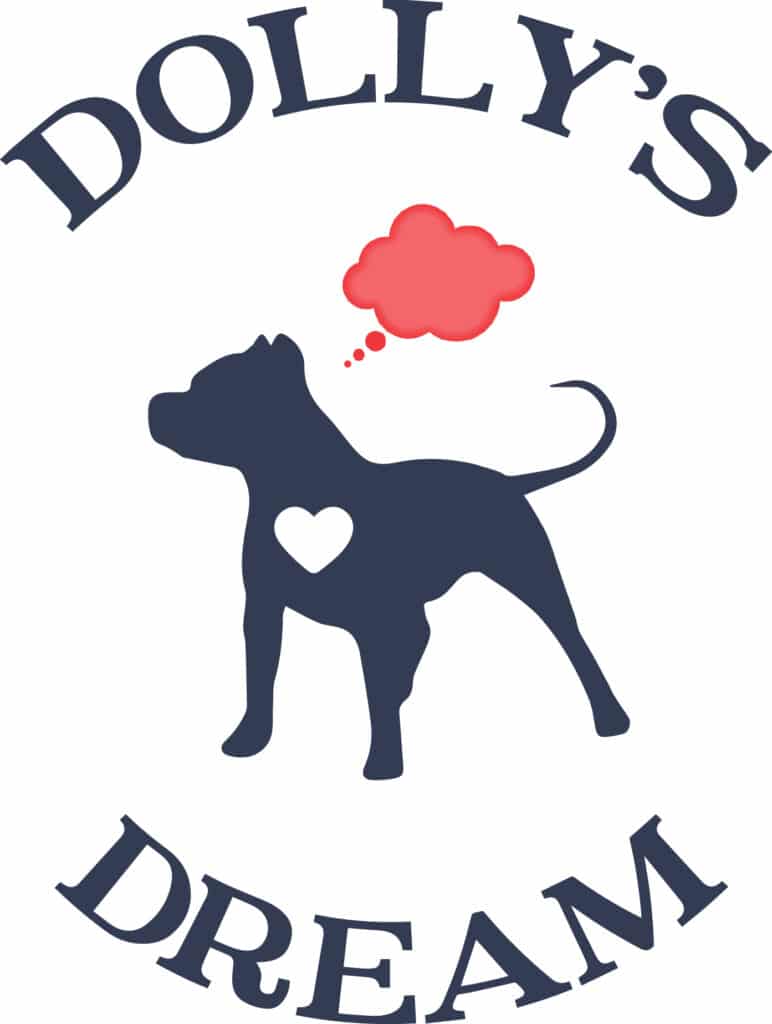 In the Winter 2016 Paw Prints we introduced Dolly's Dream Project funded by the Levitetz Family Foundation. The project covers the cost for spay/neuter surgery for American Staffordshire terriers and mixes and helps with surrender prevention.
Dolly's Dream has expanded and now they are underwriting the adoption fee of select bully breed dogs. In addition to underwriting the fee, they will cover the costs for the basic items that the dog will need to succeed in their new home. This includes a training crate, Sensation harness or No-Pull harness, chew toys, collar, ID tag, leash, training treat bag and basic dishes. If necessary, they will also cover the cost of obedience classes here at the Humane Society of Broward County.
Each week there will be two dogs featured who are part of the Dolly's Dream Project and a sign is on their kennel door so potential adopters know about the offer.
Meet Our Current Dolly's Dream Dogs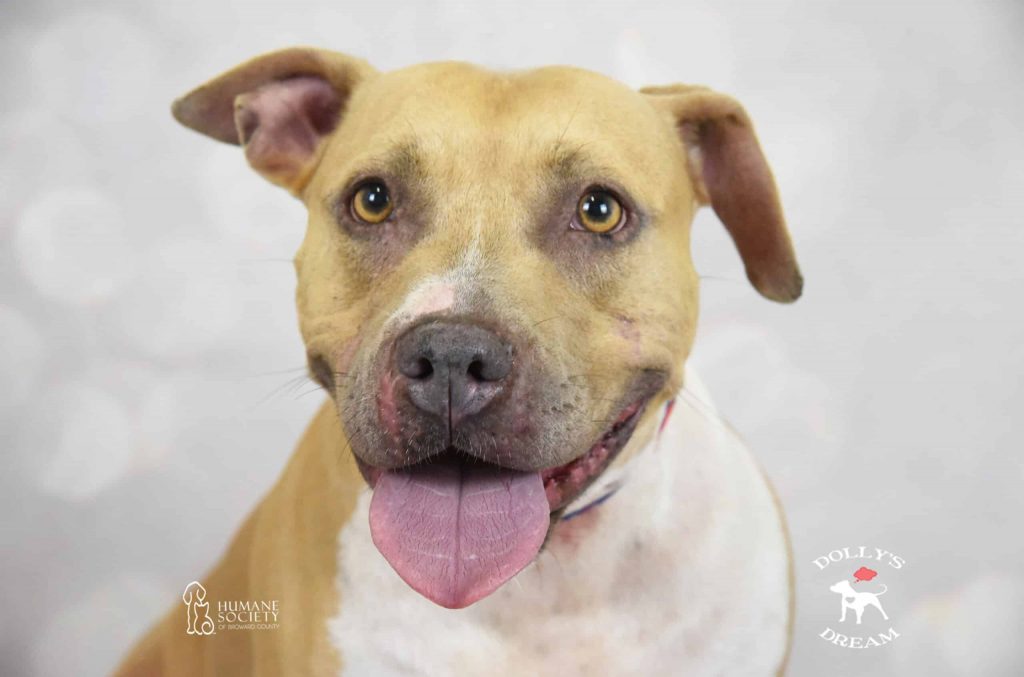 I was adopted from another shelter, but after a few months my owner decided they had no time for me. At 5 years old and 63 pounds, I'm a very friendly gal who is active yet laid back too. I wouldn't mind curling up on the couch to watch a movie with you or I enjoy leisurely walks. I'm not a fan of dog parks – a dog was not nice to me there and attacked me one time. I'm an independent gal who loves noisy toys and would love to have bed of my own. I'm also good with kids and if you have a dog a home a meet and greet would be recommended. A feline-free home would be best…I like to chase cats. To meet me or any other pet complete the pre-adoption application at www.humanebroward.com and then visit. The shelter opens daily at 11 a.m.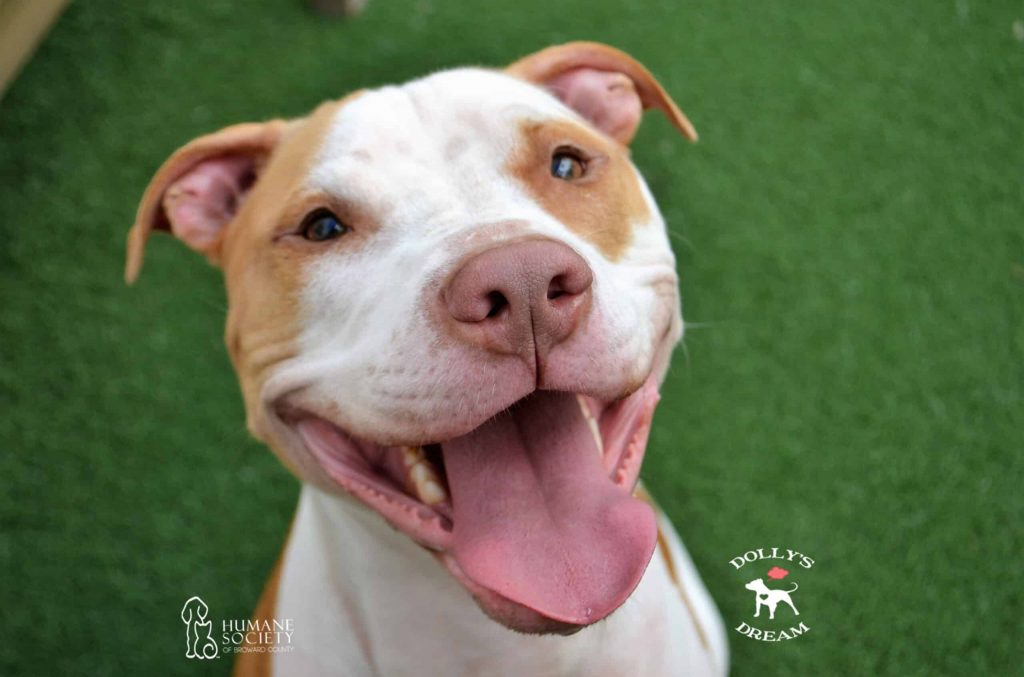 When one-year-old Riley arrived at the shelter, he was not feeling his best. An x-ray revealed he had something causing a blockage. Surgery was performed and Riley had eaten a mango pit.! Post- surgery, you would never know this fellow had anything wrong. He is active, fun-loving and does jump a bit – but it is just out of excitement. Riley does not like loud noises and that includes hearing other dogs bark. He is good in the car, likes to take bathes and enjoys going for walks. Adopt Riley and he is sure to keep you smiling. Thanks to Dolly's Dream his adoption fee is sponsored, and he gets to go home with goodies to help him settle in. To meet Riley, complete the pre-adoption application on the website www.humanebroward.com
More Dolly's Dream Stories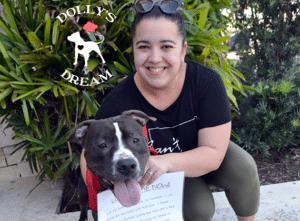 Hero, Dolly's Dream Dog #27, was adopted by Belinda and her family in February of 2017. Originally a transfer from Broward County Animal Care and...
Read More