Surrendering Your Pet
Animal Admissions
Hours of Operation
Open Monday – Saturday from 8:00 AM – 6:30 PM and Sunday 8:00 AM – 5:30 PM.
Closed on major holidays
If you require assistance outside of our business hours, you may try contacting Broward County Animal Care and Adoptions. Their pet surrender services are currently being conducted by appointment only. Please email them at admissions@broward.org, or call 954-357-9758.
Alternatives to Surrendering a Pet
Moving/don't have adequate housing
Finding a pet-friendly apartment/house has never been easier. Learn how to locate pet-friendly housing and to start off on the right foot (and paw) with your landlord and neighbors.
Click Here for a list of Pet Friendly Housing!
Moving Successfully With Pets
Moving to a new home can be just as stressful on your pet as it is on you. Click Here to learn some tips to help you help your pet through this change of address.
Inability to pay for needed veterinary care
If you cannot afford veterinary care, take a look at a list of Low Cost Vet Clinics in the area. They provide veterinary care for pets of the economically disadvantaged. Please keep in mind, the Humane Society of Broward County does not have a veterinary clinic and is not affiliated with any of the vet clinics.
24 hour Veterinary Care in the Tri-County Area
Provided is a list of emergency vet care services that are open 24/7.
General Financial Issues
If you are temporarily having problems affording food or litter for your pet, please Click Here for assistance. If you need any further information, call our shelter at 954.266.6873 and we can answer any questions you have.
Behavior issues
If your pet is acting in undesirable ways, our Behavior Helpline (954.266.6851) may be able to help you resolve a problem so that you and your pet can live happily together. You can also access over 50 searchable behavior handouts in our Behavior Handouts Library.
Do you still need to surrender your pet?
Surrendering a Pet
Before you decide to give up your pet, please review our alternatives to surrendering your pet.
Rehome
We understand that surrendering your pet is a difficult decision, and we believe that rehoming pets should be easy and stress-free both for you and your pet. The experts at Adopt-a-Pet.com, the largest non-profit pet adoption website, have created a simple, reliable, free program to help you place your pet from your loving home directly to another. Click here to learn more.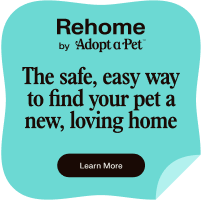 Rescue
If you would prefer to surrender your pet to a no-kill shelter, please find a short directory here. The information we have provided lists alternative resources. We do not work with these organizations and therefore are not liable for the services that they provide. We suggest them as part of surrender prevention only; it is at your discretion to utilize them.
If, despite your best efforts, it is necessary to give up your pet, we are here to help.
Our goal is to find a happy home for every healthy and friendly pet in our care. The Humane Society of Broward County has an open admission policy, which means we accept any owned animal with proof of ownership.
If you have found an animal recently, please contact Broward County Animal Care and Adoptions for more information to try and reunite the lost pet with his/her owner. Their number is 954.359.1313.
Animals are evaluated for adoptability and must meet our criteria for good health and good temperament. If the animal you surrender meets our criteria, it will be placed up for adoption and there is no time limit. Animals must remain in good health, both physically and emotionally, and remain in good behavior.
The Humane Society of Broward County accept all pets, with the exception of birds, livestock, reptiles, wild animals, amphibians or some exotic pets.
Make sure surrendering the animal at this time is your final decision. By surrendering an animal to us, you are relinquishing all rights of ownership and any further information regarding the animal. Once your pet is surrendered, we cannot call you regarding the animal's status, be it adoption or euthanasia, and we also do not give out information about the animal if you visit the shelter or call at a later date.
Although we cannot predict its future once you relinquish ownership, you may rest assured that your pet will be treated with kindness, dignity, and compassion.
If you find a litter of kittens and don't see mom, click here to read about what to do.
Walk-In or Surrender by Appointment
Let's work together to ensure that surrendering is the best possible solution for you and your pet. We achieve this by knowing more about the pets that come into our shelters. For this reason, we recommend that you make an appointment (optional) to surrender your pet so that we can learn as much as possible about him/her and that the owner has a better understanding of the pets' adoptability. (See below for our 'Surrender by Appointment' process)
If you are not interested in making an appointment, we do offer a walk-in service to surrender your pet during our normal business hours. Please read below for items you should bring along with you when surrendering.
FEES
The cost to care for and re-home pets can be in the hundreds of dollars for each animal that comes into our care. The Humane Society of Broward County asks for a surrender fee to help subsidize this cost:
Pet Surrender Fee: $50
Each additional pet from the same household: $40 per pet
(Limit 5 adult pets over 6 months of age per week, per household.)
Litter fees: $65 per litter
(A litter is considered sibilings of the same age, less than 6 months of age. If multiple litters are surrendered, the cost is $65 per litter.)
Age will be determined by the HSBC staff.
Donations in excess of $30 are encouraged and greatly appreciated, as our shelter does not receive government funding and is not affiliated with any national humane organizations. Your tax dollars help pay for your local animal control, but they do not benefit the Humane Society of Broward County, which is a private, nonprofit organization. Therefore, surrender fees are critical to helping us care for the animals coming through our doors each day.
After you surrender the pet, please keep in mind that the surrender fee is non-refundable, regardless of the outcome or services provided.
WHERE TO ENTER
Shelter Address: 2070 Griffin Rd, Fort Lauderdale, FL. 33312
When you arrive at the shelter, enter through the west side of the building in the "Admissions" department.
Please remember to bring the following items so that we may better serve you:
Bring along any vet records and/or adoption papers you have for your pet. Patron's name that is on the paperwork needs to be present.
There will be a fee at the time of surrender, see above. (exact cash, credit, or check is accepted and additional donations are appreciated)
Have a valid driver's license or state ID.
Please have your animal on a secure leash or in a proper carrier.
It is recommended that you bring along a small item your pet is familiar with to help reduce stress at the shelter. (toy, blanket, bed, or treat)
You may donate any used/unopened food, litter, grooming supplies, toys, bedding, etc.
Please refer to our Frequently Asked Questions for more information.
Surrender by Appointment
As of January 2014, the Humane Society of Broward County has added a new optional service for pet owners looking for a more inclusive experience in the decision to re-home their pet; this service is called a "Surrender by Appointment" and is for a fee of $45. If you are in need of surrendering multiple pets, please inquire about additional fees.
WHAT TO EXPECT
Your appointment will take approximately 30-45 minutes and will include a health exam and behavior evaluation of the animal.
During your appointment, our clinic staff will greet you and your pet, ask necessary questions and then take your pet to an evaluation room and begin the process.
After we have gathered information about your pet and the exam and evaluation are complete, we will discuss the results and options with you so you can make the best decision for your pet.
→ If your pet is a candidate for adoption, it will be placed into our adoption center immediately and would only be euthanized if the pet were to get sick or aggressive while up for adoption. (After the initial evaluation, you will not be notified of his/her status)
→ If your pet does not meet the adoption criteria, we will discuss all other options and resources available.
TO MAKE AN APPOINTMENT or for more information, PLEASE CALL 954.266.6873. This is a callback service and calls will be returned in the order they are received, usually within 24 hours.
Please keep in mind that the appointment fee is non-refundable regardless of the outcome or services provided. Please take into consideration that some pets coming into a shelter environment can be immediately unapproachable due to fear.