Four-year-old American Staffordshire mix Jack arrived at our shelter back in July. Thanks to Dolly's Dream, an organization dedicated to finding homes for bully breeds, Jack had his adoption fee sponsored in hopes of finding him the perfect family. All he needed next was someone to give him a chance.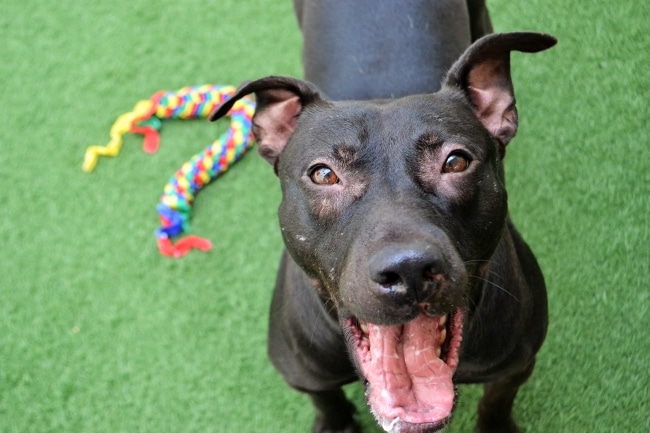 Yet, many days he was often overlooked. Sadly, not many adopters were interested in meeting him. The shelter staff did everything they could to get the word out about him. That's when Cindy arrived.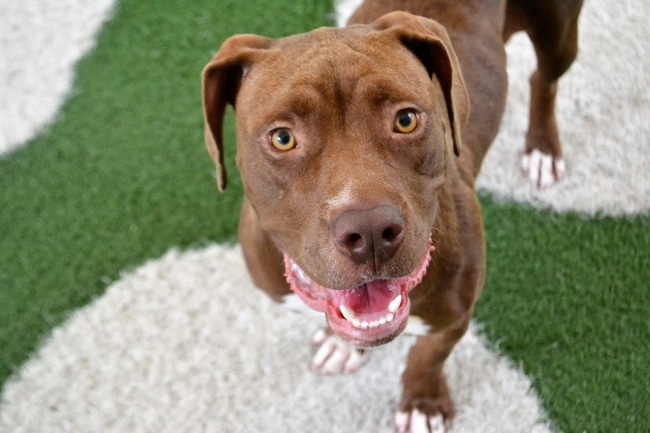 Cindy was transported to our shelter in late August. By chance, our shelter staff paired Cindy and Jack together to give both dogs some much-needed social interaction in our exercise yard.
The two dogs hit it off right away with Cindy playfully teasing Jack, playing tug with a rope toy and pulling Jack along. Jack on the other hand was happy to entertain Cindy's teasing and play along.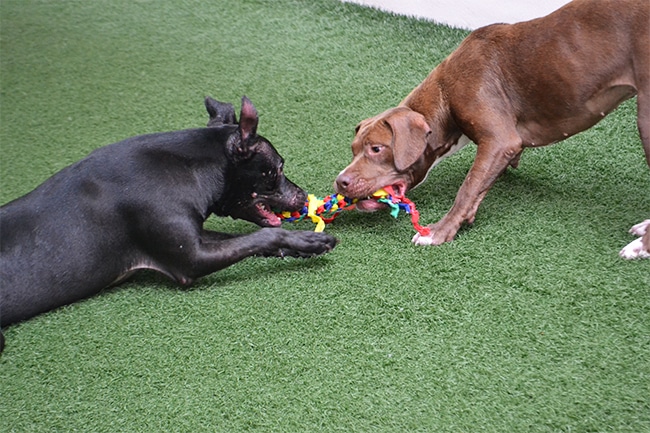 Suddenly, Jack was no longer overlooked. A family was interested in meeting both dogs! It was almost as if Cindy was the good luck charm Jack had needed all along.
It took no time at all for Jack and Cindy to melt the hearts of their new family.
With a little patience, both dogs found the perfect home together. Cindy and Jack went from strangers with different stories, to best friends, and later siblings.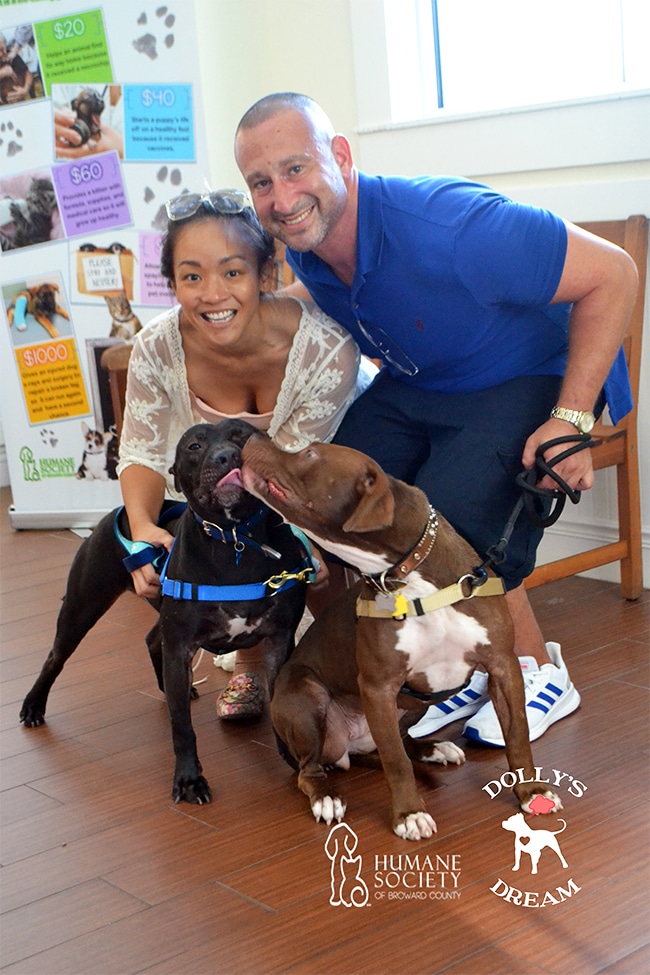 It's not often easy to find homes for bonded animals. One of the primary roles of our adoptions and animal care team is to get to know each animal in the limited time we have with them and make connections with the perfect adopters.
With your support, we can continue to create stories like these for animals just like Jack and Cindy.